Forget the Fidget Spinner: 3 Jntuanantapur Sensory Toys That Are Just as Fun
Whip up one of these easy-to-make, sensory-friendly toys to help keep active kiddos occupied.

Children learn through their senses. Therefore, a great way to encourage your kids to explore their surroundings is through sensory play, which facilitates learning by promoting creativity and curiosity in a fun environment — a win-win in our book! Popular sensory toys, like fidget spinners, also provide a much-needed creative or energetic outlet for restlessness, allowing children to more easily focus on the task at hand. Keep reading to learn how to make three fun sensory toys from objects around the house or with scrap craft supplies.
Project No. 1: Marble Maze
Marble mazes are perfect for developing fine motor skills. For this project, you can use any type of thicker fabric like felt or fleece. Craft felt works great because it's inexpensive and comes is an array of fun colors. Use a contrasting thread to make the maze really pop out.
2 pieces 9" x 12" craft felt
a marble
sewing machine and thread
pins
Print out this marble maze template, then trim it down, leaving 1/4" around the outer border. Stack the two pieces of felt, then center the template on top and pin it in place. Cut away excess felt fabric.
Sew along the template lines.
Insert the marble between the two pieces of felt at the maze opening, then sew around the border of the template. Make sure you move the marble out of the way of the presser foot as you go around. Gently remove the paper template to reveal the maze!
Project No. 2: Button Chain
These cute felt button chain links are perfect quiet-time toys. They help improve fine motor skills and teach a valuable skill: how to button!
stiff craft felt, various colors
large buttons, various colors
needle and thread
sewing machine button foot (optional)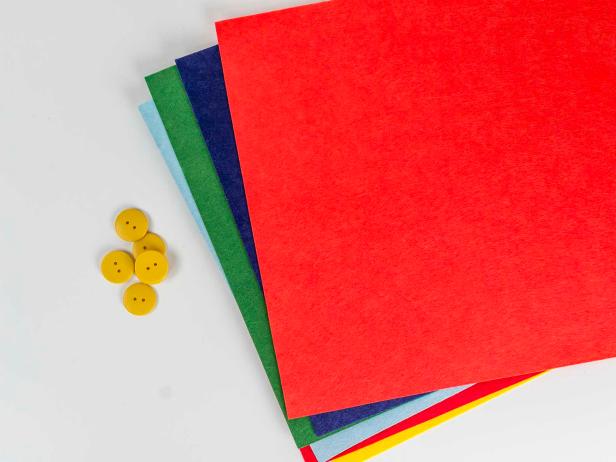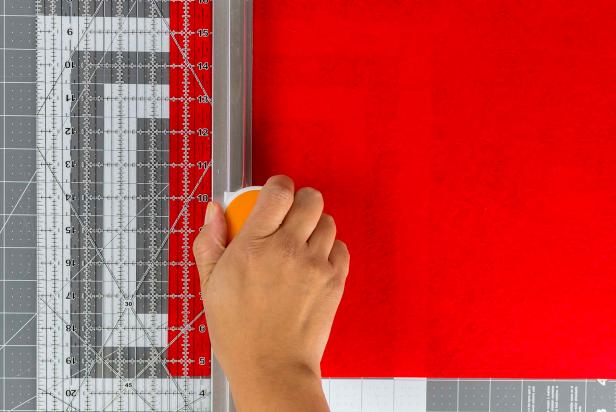 Cut felt into 2"x9" strips. The number of strips you make depends on how long you want your chain to be. We made six.
Place the button on one end of the strip, then draw a line to mark where the bottom of the button will sit. Cut a slit (or sew a buttonhole with a sewing machine) on that line large enough for the button to fit through. Repeat with other strips.
Sew the button on the opposite end of the felt strip. Repeat with the other strips, then link the chain loops together. Fidgety kiddos will enjoy buttoning and unbuttoning this chain again and again.
Project No. 3: Texture Cube
Let little ones explore different textures and colors all in one toy.
various toys, craft supplies, etc
paint (optional)
Use various types of colors and textures: hard, soft, fuzzy, bumpy, etc.
Paint the wood block a fun, bright color like yellow or orange (optional). Once dry, use a hot glue gun to glue various sensory-friendly materials to each side of the block. We used a piece of wool, bubble wrap, faux fur fabric, small Legos, pipe cleaners and two types of fuzzy pom-poms.