How to Make a Floor Pouf Cover Using a Hula Hoop
Is your floor pouf looking tatty and torn? It's easy to weave a new cover for it with a few skeins of yarn and a hula hoop.

Are hula hoops a kids toy or a craft tool? After seeing this chic yarn-wrapped floor pouf you may not be able to decide.
When the fun of hip shaking wears off, use your hula hoop for some easy circle weaving.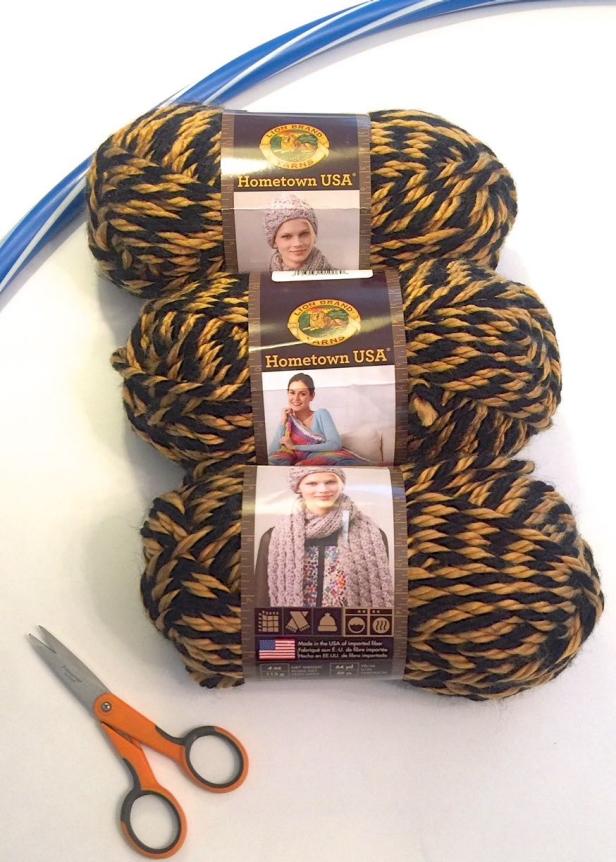 chunky yarn
floor pouf
scissors
fabric glue
tape
hula hoop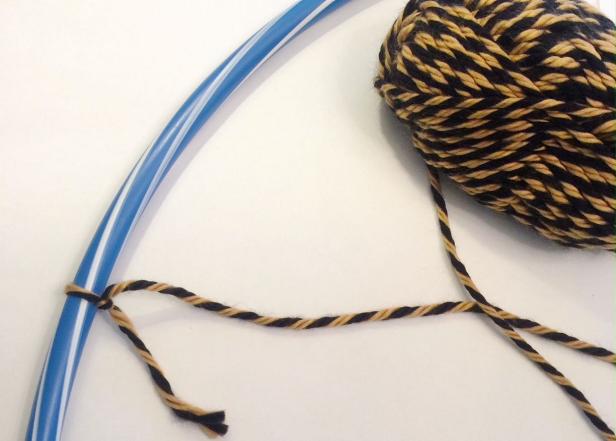 Begin by attaching yarn to the hoop in order to create the warp. This warp is what you will be weaving on. Tie the yarn in a tight knot, but tape may also be needed to prevent the yarn from sliding.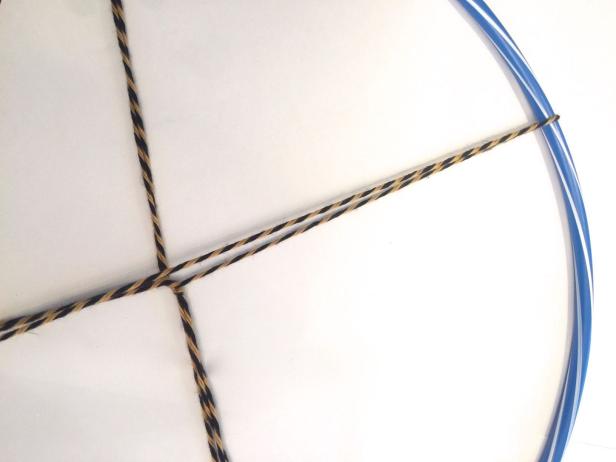 Start dividing the hoop into equal sections using the yarn. First cut the hoop in half and then cut that half into half creating an X in the hoop.

Continue to evenly divide sections. How many sections you have is a matter of preference. Now the hula hoop is a weaving loom.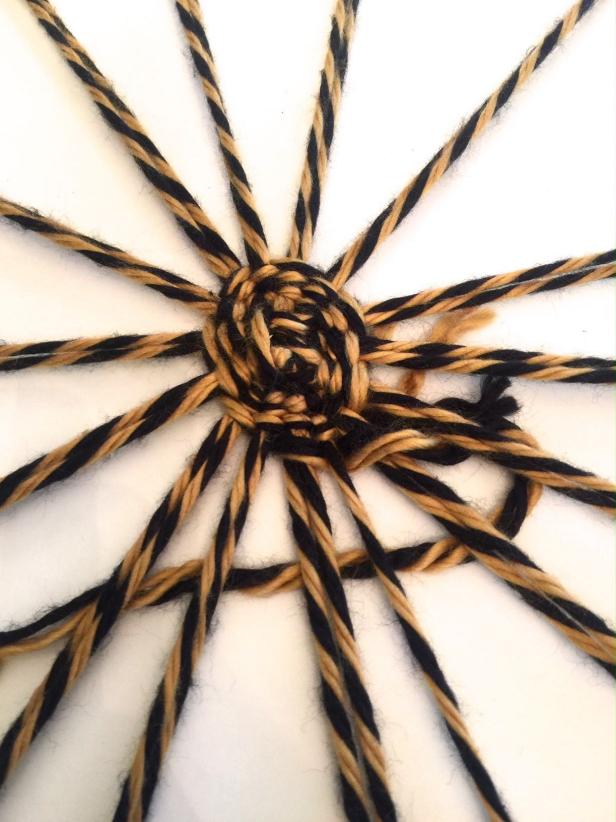 Once you have created your warp it is time to start weaving using your weft. The weft is the yarn you will be weaving with. In this case, both the warp and the weft are the same type of yarn.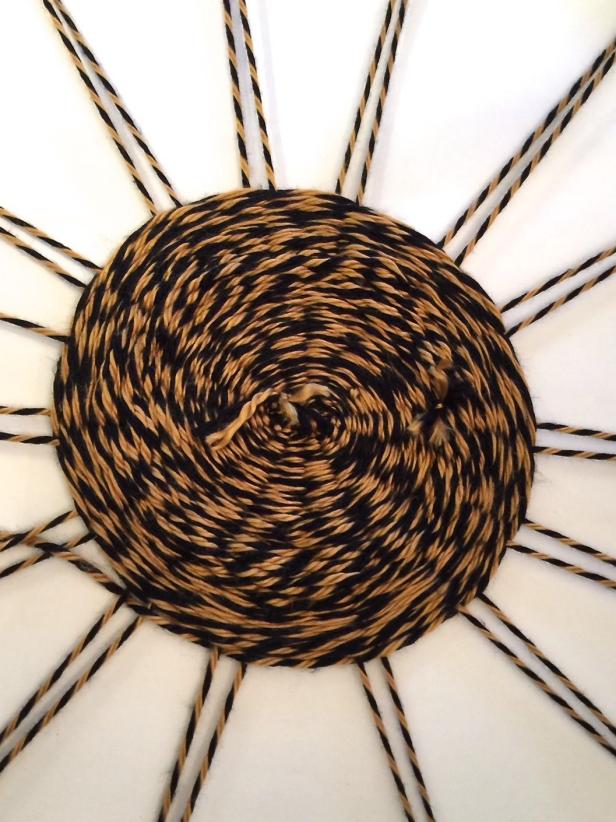 Starting at the center, begin weaving the yarn over and under the warp. When you get back around to where you started, you should alternate and be weaving under where you went over before.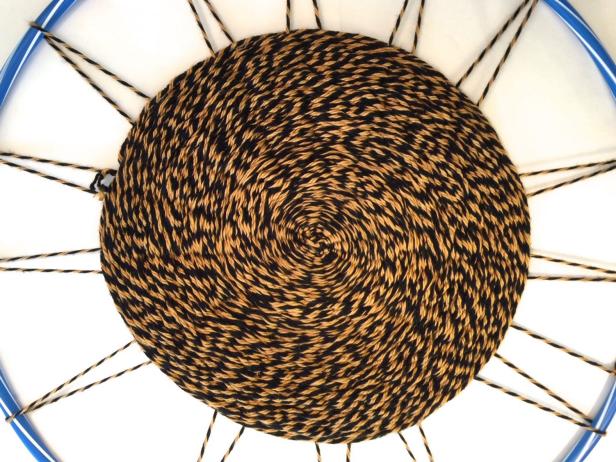 Continue weaving over and under until you reach the desired size. In this case, it was large enough to cover one side of a ready-made floor poof.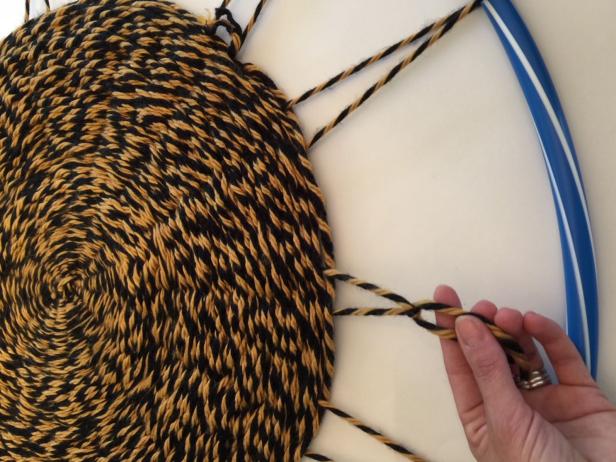 Cut the warp off of the hula hoop loom and tie into knots close to the edges of the weaving. Leave the strands of the knots long as this is how you will connect the two weavings.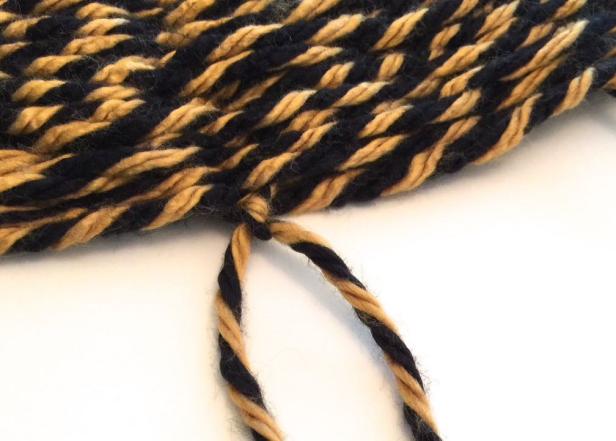 In order to cover a floor pouf, you will need two of these round weavings. Repeat until you have a second weaving the same size.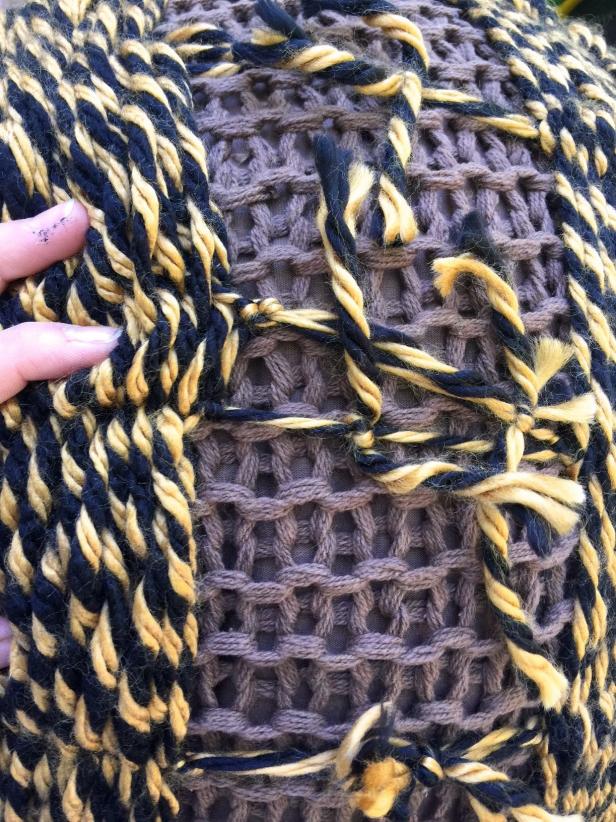 Cover the top and bottom of your cushion with the weavings. Using the extra yarn from the knots connect the two pieces in the center.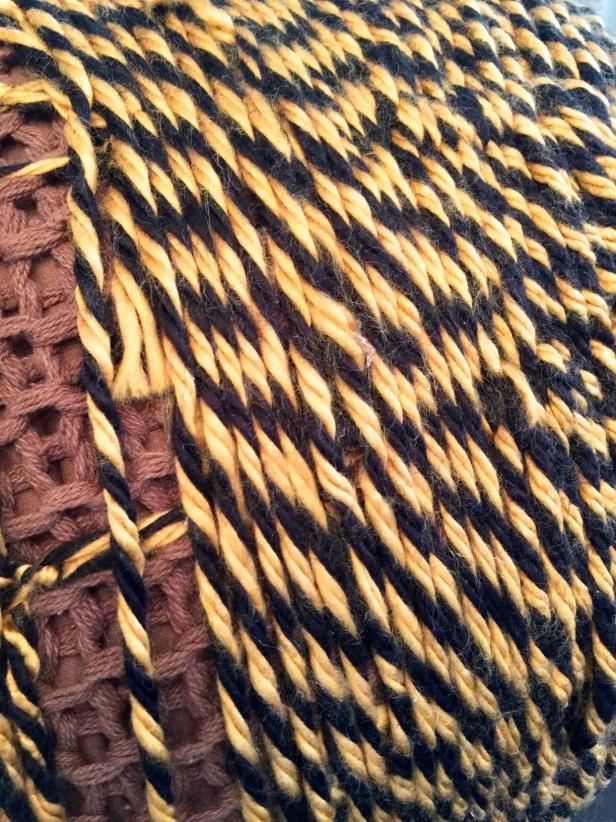 Use extra yarn to wrap the space in-between the weavings, attaching with fabric glue. This will hide the connecting knots as well as make sure everything is securely attached.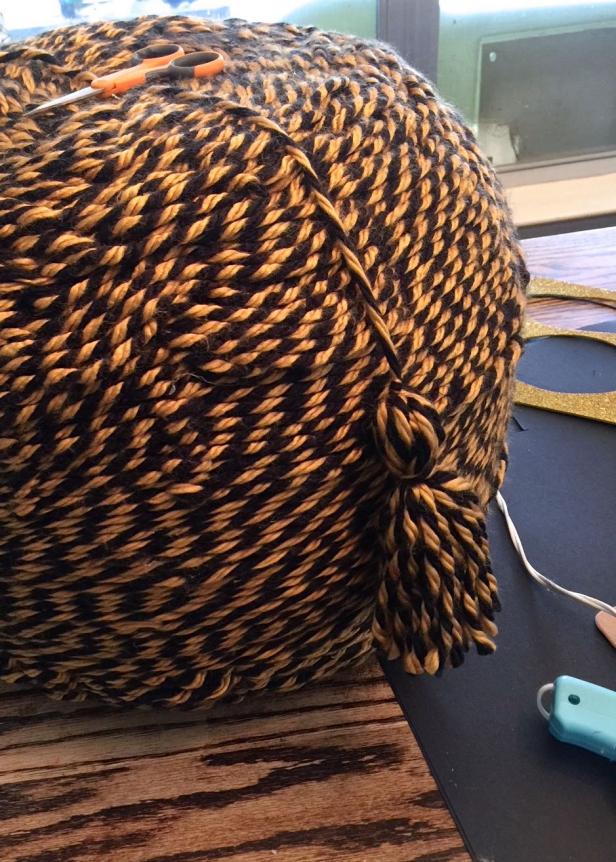 Trim any loose edges and glue down any bumps. Feel free to add embellishments like pompoms or tassels.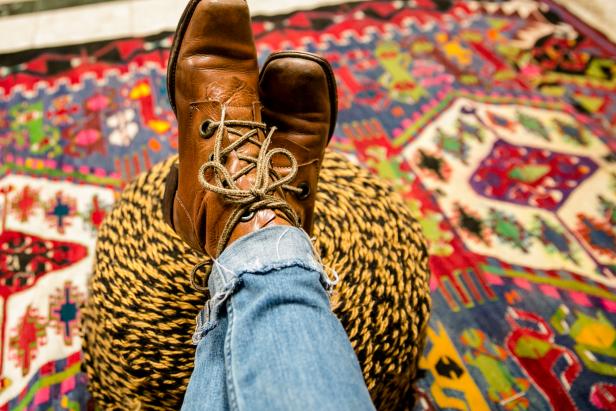 Prop your feet up, enjoy your handy work and ponder the age-old question of: "Is a hula hoop a craft tool or a toy?" in style.