Father's Day Gift Guide for When You Don't Know What to Get Dad
This year skip the boring gift card, and try one of these unique gift ideas. 

Shopping for Mother's Day is so much easier than Father's Day. If you don't know what to get mom, you can always do the predictable, but always appreciated candy or flowers. But if you don't know what to get dad, you can find yourself feeling stuck. Even if he's a big golfer or into fishing, it's easy to exhaust those options over several holidays and birthdays leaving you thinking about just getting him another gift card. So, if you're in a pickle (like me), take a look at this list of odd or unusual gifts. Here's hoping you find just the right gift for Dad.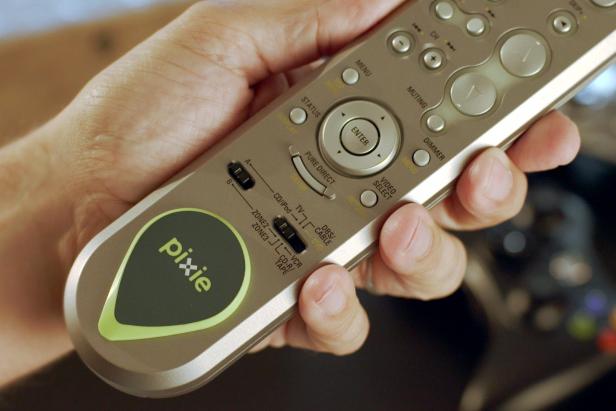 Remote Control Finder
Is your dad always losing his keys or the remote control? If so, try this new product from Pixie Technology. It shows you where the missing items are located using an iPhone and augmented reality. It's not an alarm, the Pixie creates a personal digital map of all tagged items so that you can locate lost items within inches. It can even find the missing items through walls, pillows or drawers.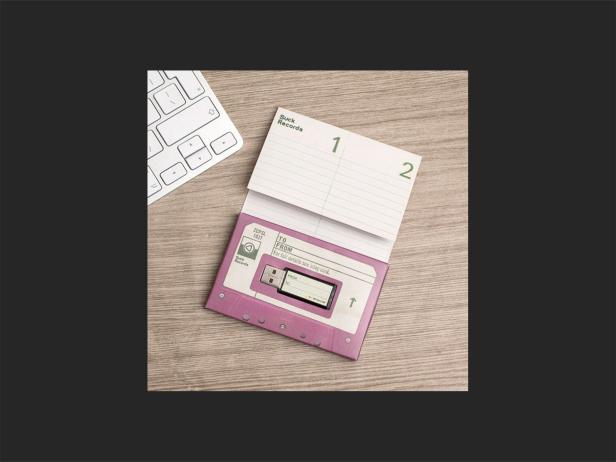 Make Him a Mixed Tape
If Dad gets nostalgic about the '80s, make him a mixed tape of his favorite punk or new wave tunes. Include a few family photos on the flash drive to make it even more special.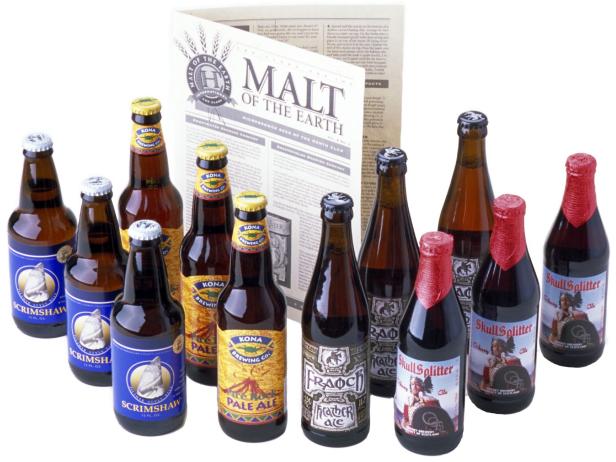 Beer-of-the-Month Club
Give your beer-loving dad the gift of beer, on a monthly basis. There are a few different clubs you can join. You can get a monthly shipment of just U.S. hand-crafted beers, all international beers or a combination of the two. There is even a rare-beer club that features limited-release or exclusive beers from around the world. Starting at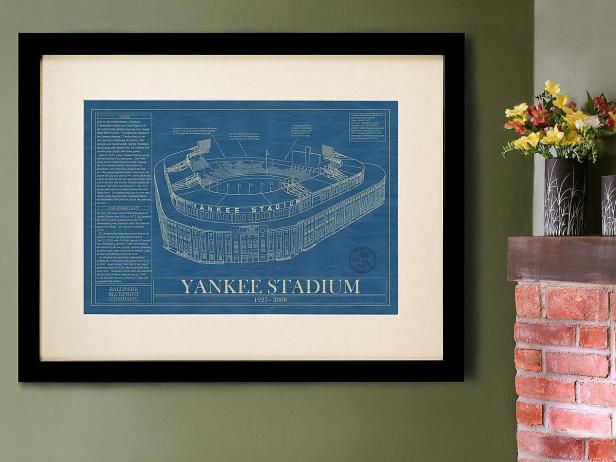 Blueprint of His Favorite Ballpark
Does your dad have a favorite hometown MLB team? Whether he is a Yankees or Cubs fan, he can proudly display a detailed blueprint of his favorite team's ballpark.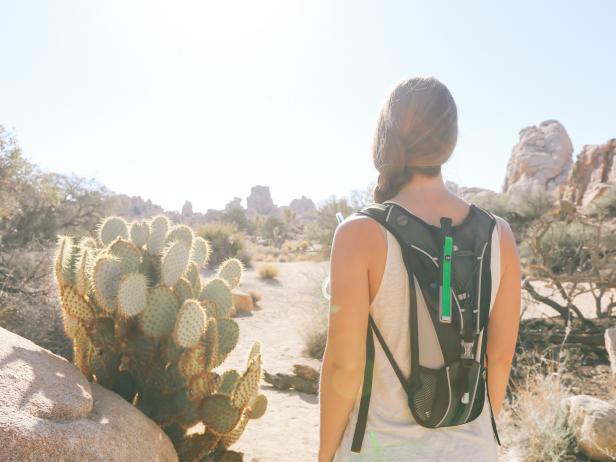 Make Sure Dad Is Connected
Perfect for excursions where cell service is limited, such as remote camping locations or traveling abroad, goTenna is a new device that will allow Dad to message with other travelers and use GPS on his smartphone even when there is no cell service.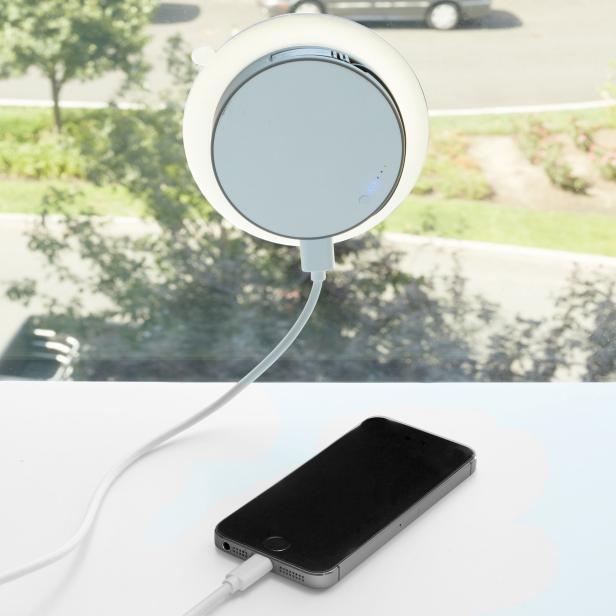 Make Sure Dad Is Charged Up
Here's another great gift for the adventure dad; a solar USB charger. Simply attach it to any window and this circular solar panel converts sunlight into electricity. After it soaks up the sun for 20 hours, the fully charged disk can power a smartphone or other USB-powered mobile device for five hours.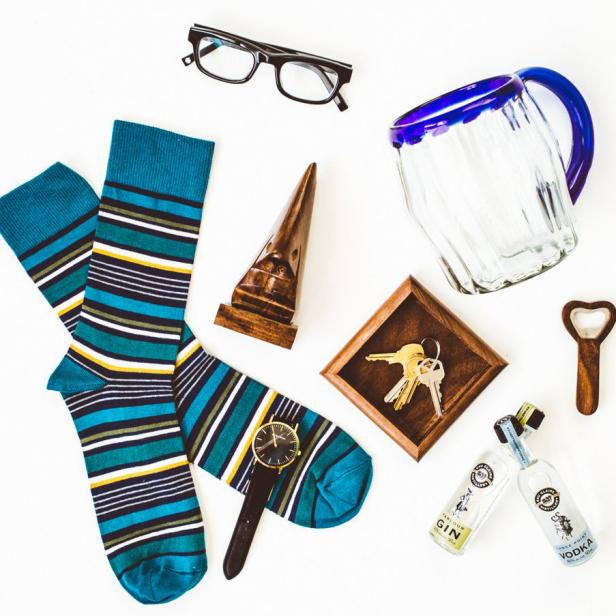 Give a Gift That Gives Back
Give Dad something unique that at the same time supports a good cause. Globein gift baskets are filled with goods made by artisans in developing countries. Globein's mission is to empower these craftspeople to build sustainable businesses, thus improving their lives and well-being. The curated baskets contain unique handcrafted items; some items having been made the same way for generations. The Globein website profiles the families and people who make these fine crafts so you can see exactly where your gift comes from. In this basket, you'll find a rosewood tray, bottle opener and eyeglass (nose-shaped) holder from India, a handblown glass mug from Mexico and colorful organic cotton socks.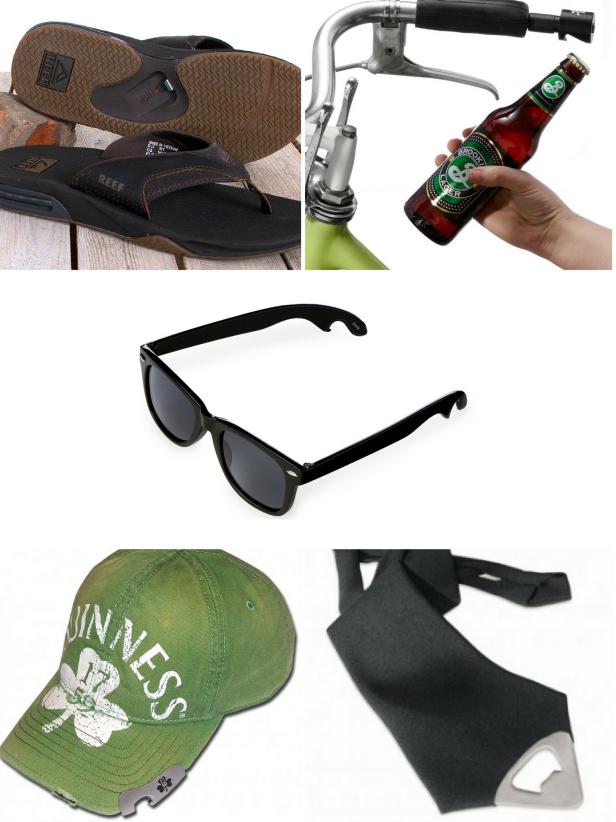 Does Dad Like His Beer on the Go?
Is your dad an active guy who likes a refreshing beer while relaxing or out on an adventure? Then give him a church key that is easy to travel with.
Bottle opener flip-flops: $55; Handlebar Pub Nub: $20;
Bottle-Opening Sunglasses: $30;
Guinness hat with opener: $25;
Necktie with built-in bottle opener: $30;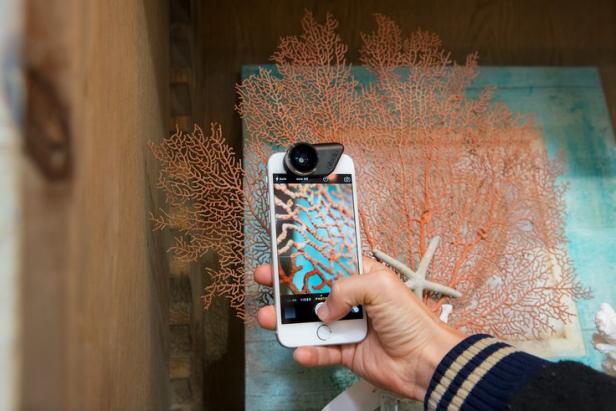 Is Dad a Shutterbug?
Lugging around a full-sized digital camera, plus different lenses can be cumbersome. Make it easy on your dad with the latest smartphone photography technology. The Olloclip maximizes a phone's camera by offering a variety of attachable camera lenses. This 4-in-1 lens has options for fisheye, wide angle, 10x macro and 15x macro lenses.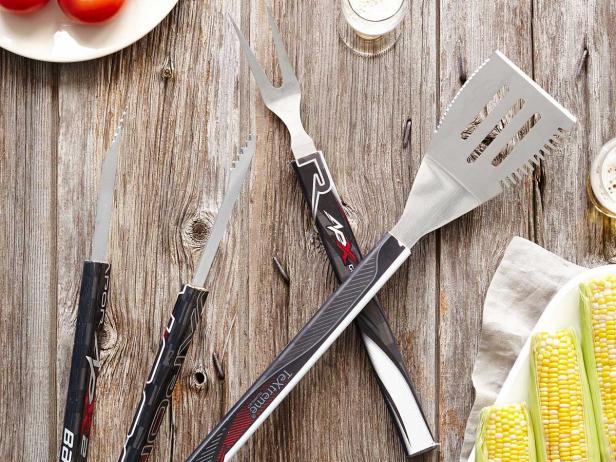 For the Barbecuing Hockey Fan
If your dad is a die-hard hockey fan, he'll love flipping "pucks" and grilling with a hockey-stick spatula, fork and set of tongs. Designed by Massachusetts-based artist Michael Bellino, this set is made from repurposed hockey sticks and made in California. $59.95;
Help Him Clean the Grill
If your dad is a grill master, get him a Grand Grill Daddy steam cleaner. The power of steam makes cleaning the grill grates quick and easy, not exhausting. As a bonus, the Grill Daddy comes with a replacement brush.